Tommaso Ciampa (c) vs. Aleister Black — NXT Championship Match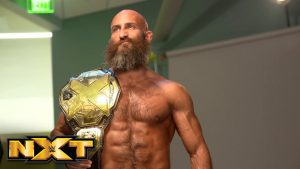 This bridge troll serves as a nasty, bad man who for a period of time espoused entrance music for the sheer overwhelming mass of boos and curses thrown his way. The NXT Champion swerved from loved tag team member to most hated man in wrestling when he stabbed his partner in the back by smashing his face into a wall.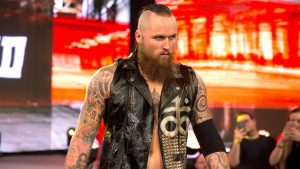 Aleister Black (challenger) was the previous NXT champion who lost his title due to unforeseen interruption from a feud he had no part in. A previous MMA fighter, Black is now a satanic professional wrestler, whose matches are often excellent and brutal. His desire for the restoration of the NXT Championship title to himself will fuel his determination for this match.
Shayna Baszler (c) vs. Bianca Belair — NXT Women's Championship Match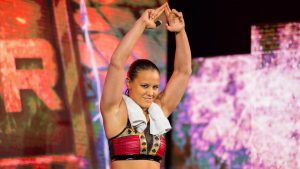 Shayna Baszler, finalist of the original Mae Young Classic, is one of MMA's four horsewomen. A pioneer in MMA, she is now a trailblazer in professional wrestling as well. Shayna, the two time NXT Women's Champion, has been joined by two of her MMA friends and they have been bullying anyone in the women's division who gets in their way.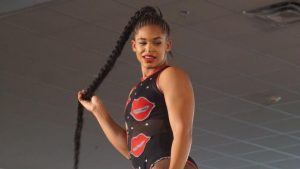 Bianca Belair, the undefeated challenger for the NXT Women's Championship, calls herself "the EST of NXT" implying she is better at every aspect of professional wrestling than her competition. Her signature ponytail also doubles as a whip if necessary in the squared circle.
The Undisputed Era (c) vs. War Raiders — NXT Tag Team Championship Match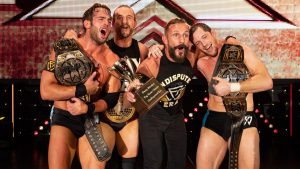 The Undisputed Era, a faction of four (after one acquisition), rose to the top immediately after arriving on the NXT scene in 2017. Every member individually had major clout coming in from the independent professional wrestling scene, but together their power is truly undisputable.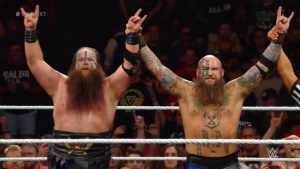 The War Raiders are here to end the reign of the Undisputed Era. These massive hulks have been wrestling together for years on the independent scene and are here to make a name for themselves in the hottest name in sports entertainment.
Ricochet (c) vs. Johnny Gargano — NXT North American Championship Match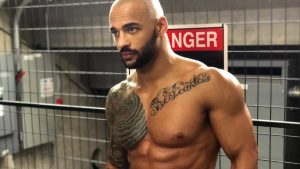 The charismatic, high-flying Ricochet won the North America Championship from Adam Cole of the Undisputed Era in a magnificent, hard-fought battle. Known for his insane acrobatic maneuvers in the ring, he is a joy to watch everytime.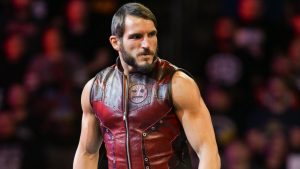 Good-guy-gone-mad, Gargano used to be one of the top babyfaces (superheroes) in all of professional wrestling, but a betrayal and his obsession with his transgressor has driven him to desperation and rage. His absence of any singles title in his NXT career may push him over the edge even further.
Matt Riddle vs. Kassius Ohno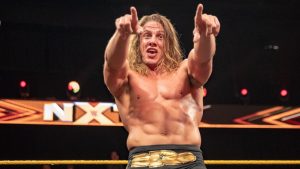 This barefoot "Bro" is another MMA star/professional wrestler. His arrival on the NXT scene has been met with love from the fans who watched him in the independent scene and begged for him to come to the WWE. He looks to knock Kassius Ohno down a few pegs since he has been playing bully lately.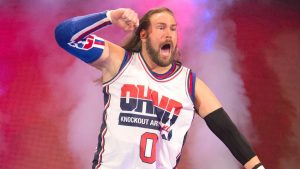 Kassius Ohno, the "Knockout Artist" has become bitter during his time in NXT. Watching others around him rise through the ranks turned him to the dark side and he now spends his time destroying NXT's "shiny new toys."